Should a Sump Basin Be Perforated?
A sump basin is a bucket-like structure that fits into a pit beneath your basement floor. Excess water will drain into the sump basin when a heavy storm occurs or when the groundwater level is above your basement floor. As the water rises in the basin, a sump pump will pump the water out of the basement to the exterior of your home. A sump pump system like this is a great way to keep your basement dry, especially if used with other waterproofing and drainage systems. Water getting into your basement can lead to a plethora of issues that can affect your entire home. Water in the basement can lead to mold, mildew, and foundation issues that are costly to repair.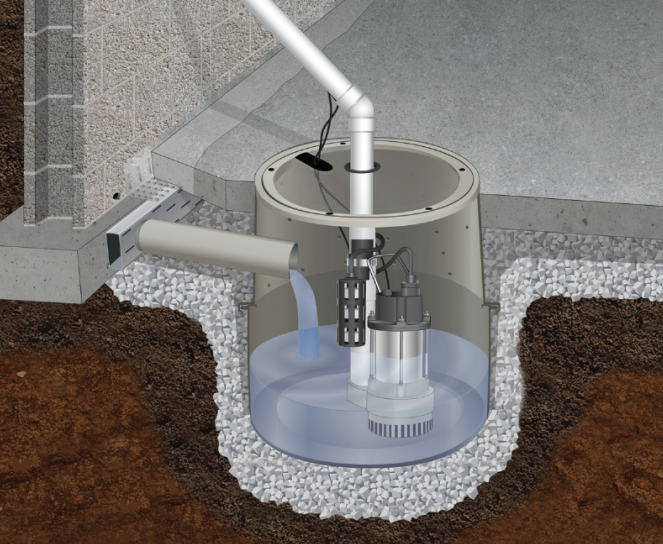 We are proud to use Earth Contact Products (ECP) at Rapid Foundation Repair. These quality products ensure that the job gets done right the first time. ECP's sump basins are efficient, safe, and robust. The bell-shaped design increases the life of your entire basement drainage system. These basins can be perforated or not, so the question is this: do you need the perforation? 
Perforation in the sides of a sump basin allows previously trapped groundwater to enter the sump system and alleviate potential damaging conditions freely. As it collects unwanted groundwater, it keeps debris away from the pump. Some contractors may choose not to use a perforated basin if the home already has a perforated drain tile system. However, holes in the basin can help prevent it from floating.
No matter which situation you are in, Rapid Foundation Repair has the waterproofing solutions you need for your home, including a sump pump system. Give yourself peace of mind and have an expert perform a free inspection to find the best solution. Contact us today.