Home > Basement Waterproofing > Battery Backup Sump Pumps
Battery Backup Sump Pumps
for South Dakota, Wyoming, and Nebraska
Providing our Customers with Dependable Waterproofing Services
Battery backup sump pumps are used for protection against flooding when your power goes out. During the worst of the spring storms, power is often lost, shutting down your old sump pump system.
In these cases, a battery backup sump pump will automatically turn on and provide flood protection for your basement until power is restored. For those who have experienced basement flooding, these are not a luxury but an absolute necessity.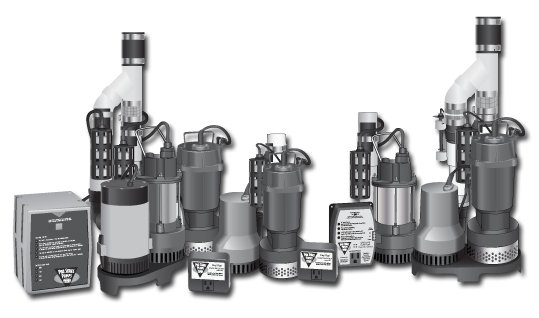 Battery Backup Sump Pumps from Rapid Foundation Repair
A battery backup sump pump system monitors your whole waterproofing system with a controller. Then it switches your sump system from AC power to DC power when there is an interruption in electrical power service. These controllers will then recharge the battery once AC power is restored.
Audible alarms will inform you of this occurrence, but no action is needed on your part for most systems. Some of these systems can even call your cell phone and tell you of an electrical interruption so that you are warned about losing power to your freezer or any other appliance or device.
As with AC sump pumps, DC battery backups vary in performance and features. Gallons per hour that they can clear and efficiency are the keys to picking the best system. If the system is inefficient, it will drain the battery quickly and put your basement at risk. Also, your basement will be at risk if your backup cannot keep up with the water entering your sump basin.
If your sump pump is not working, call us for your battery backup sump pump repair. Let us install a flawless backup system in your home. It will eliminate all worries about damage to the contents of your home. Call Rapid Foundation Repair for battery backup sump pump installers you can trust.