Home > Common Problems > Water Stains
Water Stains in South Dakota, Wyoming, and Nebraska
Wall Repair Options by Rapid Foundation Repair
Noticing water stains in and around your home can be worrisome. Water stains can lead to leaks and leaks can lead to flooding if the problem is not taken care of. Water stains also cause other problems like mold and mildew to start to grow. All of these are hazardous to you and your family's health. All in all, water stains, or a wet basement, should not be taken lightly.
Fortunately, Rapid Foundation Repair offers some of the best services and products to help you with both foundation repair and basement waterproofing. Rapid Foundation Repair provides wall repair and leak repair in South Dakota to specifically help with your water stains.
There are a variety of problems that may come from a simple water stain. If the pressure from the water coming into your home starts to grow it may cause wall or floor cracks, leaning or bowing walls, and/or flooding. Rapid Foundation has a solution for all of these problems and more.
Professional Leak Repair, South Dakota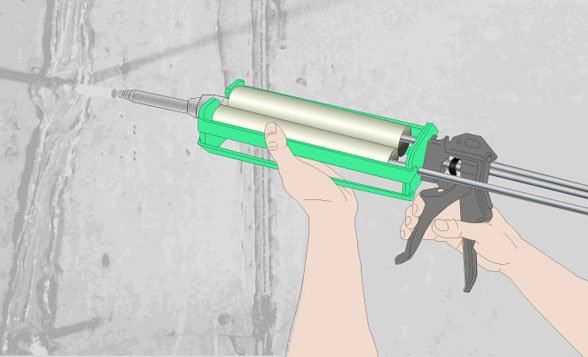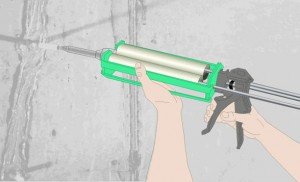 Pressure causes a lot, in fact, most, of the problems when it comes to foundation failure. If you have water building up around your basement and foundation and putting pressure on your walls, you may end up with foundation cracks. Wall cracks, floor cracks, slab cracks, basement cracks, there are many different types, and all of them can come from water pressure. Rapid Foundation Repair offers crack injection to help keep those pesky cracks from growing bigger and more dangerous. Epoxy injections are flexible and will move with the crack, but it is also stronger than concrete, and will not allow the crack to grow.
Leaning and bowing walls are also a common problem when it comes to pressure, but again, Rapid Foundation Repair offers many different solutions for all your wall repair South Dakota needs. We offer a variety of different piers and anchors to help keep your home's walls in great shape. Rapid Foundation Repair will also help you choose the best pier or anchor for your specific situation.
Flooding is probably one of the most annoying things that could happen in your home, right? Well, there is no need to worry, Rapid Foundation Repair offers many different methods of drainage. We provide products such as interior and exterior drainage systems, and sump pump installation and repair. Rapid Foundation Repair will help you with all your leak repair South Dakota needs.
When deciding your foundation's repair, make sure to call Rapid Foundation Repair. We are a team of experienced professionals and offer some of the best products around from Earth Contact Products. For all your wall repair and leak repair needs in South Dakota, call Rapid Foundation Repair today!