Home > Common Problems > Sinking and Settling Foundation
Sinking and Settling Foundations
Common Foundation Problems in South Dakota, Wyoming & Nebraska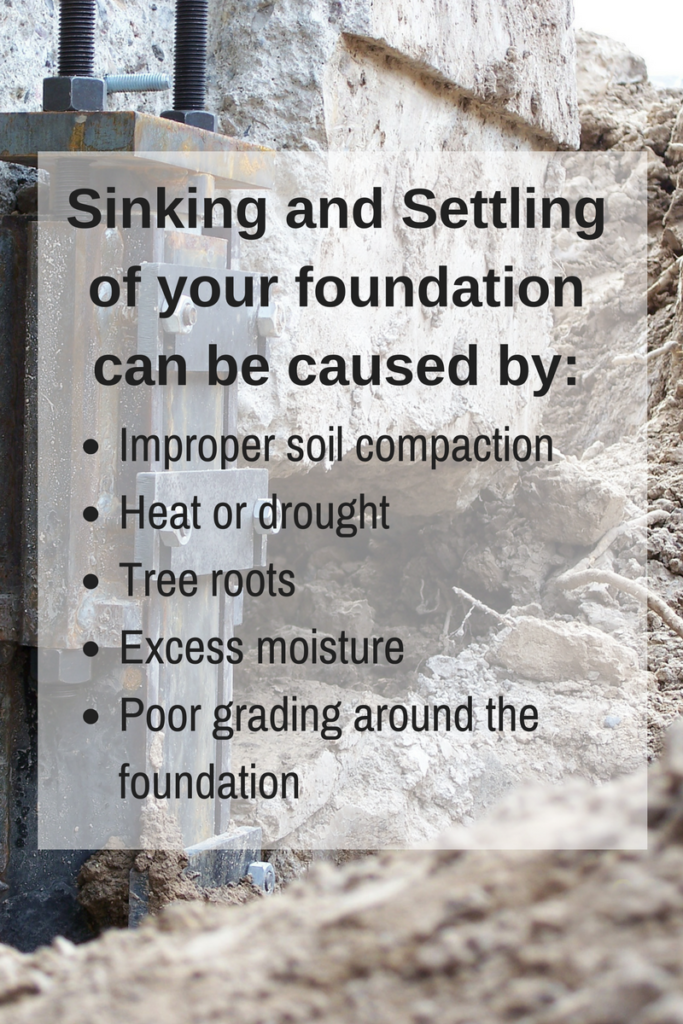 It is common for a home's foundation to sink a little over time. This can be caused by poorly packed soil, excess moisture, or drought. If your home was not built on an even plane of hard-packed soil, the house is prone to shift when the soil does. Any changes in the soil beneath or around your foundation can cause it to settle or sink. A settling foundation South Dakota may also be caused by poor drainage, such as downspouts that lead directly to the base of your home, allowing moisture to soak into the soil and apply pressure to the foundation walls. A sinking foundation in South Dakota can cause numerous problems for your home. If you notice any of these problems, contact Rapid today:
What Can Rapid Foundation Repair Do To Help?
We are your one-stop shop for all basement waterproofing and foundation repair needs. When you have a settling foundation you might require both of these services. We can provide you with an estimate after looking through your home and let you know what services are needed. We offer foundation solutions using Earth Contact Products, the "very best" products available for foundation repair and basement waterproofing. From helical piers and steel push piers to wall anchors, and slab brackets, you can count on their products and our team for your foundation repair solutions for your settling foundation.
If basement waterproofing is needed, we can offer full protection to you. We offer interior and exterior drainage solutions, sump pumps, sump pits, vapor barriers, and crawl space protection solutions.
Rapid Foundation Repair, based out of Black Hawk, South Dakota, services the South Dakota area and parts of Wyoming. We are proud to be service providers for this area and look forward to helping you with your sinking or settling foundation problems. Let us help you protect your biggest investment – your home – and make it safe for you and your family. Call us today!