Home > Common Problems
Common Problems in South Dakota, Wyoming, and Nebraska
Quality Foundation Repair and Waterproofing by Rapid Foundation Repair
Foundation problems occur when the soil under and around your home shifts or sinks due to varying moisture levels. Poorly compacted soil allows moisture to seep into your foundation or creates unwanted pressure on the foundation walls. Common symptoms of a faulty foundation appear easy to fix, but the underlying problem is much more serious. Here at Rapid Foundation Repair, we are happy to repair and prevent damage to your home. When looking for evidence of a faulty foundation, look for these common foundation problems:
Basement Floor Cracks
Stairstep Cracks
Sticking Windows
Bowing Walls
Foundation problems should be taken care of as soon as possible. Leaving these issues alone for too long can create an even bigger problem in the future. When you ignore a common problem, you increase the risk of drastically lowering the value of your home, and creating a health risk for your family, particularly when it comes to potential mold and mildew growth. It's best to contact an expert right away regarding a faulty foundation or leaky basement. Luckily, the professionals here at Rapid Foundation Repair are happy to come to assess your situation and provide the best solution.
Foundation Repair and Waterproofing Solutions in South Dakota
We have various solutions available to service your common foundation problems. For all these problems and more, count on the professionals at Rapid Foundation Repair. Call us today for a free estimate, and let us help protect your biggest investment – your home! We can help with all your foundation repairs and basement waterproofing needs. We also offer: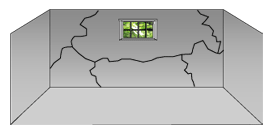 Sump pits
Battery backup sump pumps
Exterior drainage
Interior drainage
Call us today to learn more about our team of professionals, our service area, our products, and foundation repair and waterproofing options! We're here to answer any and all questions you might have about foundation repair and waterproofing in South Dakota, Nebraska, and Wyoming. Feel free to contact us!