Home > Basement Waterproofing > Basement Drainage
Basement Drainage for South Dakota, Wyoming, and Nebraska
We provide our Customers with Quality Waterproofing
Rapid Foundation Repair in South Dakota, Nebraska, and Wyoming offers surface drainage for your home. Rapid Foundation Repair can provide quality products from Earth Contact Products (ECP) for your basement drainage system needs.
On the roof of a 2,000-square-foot house, 1,250 gallons of water can fall during a one-inch rain. If your home is not protected with proper gutters, downspouts, or grading, some of this water can end up in the basement. To waterproof your foundation, you must first manage the source of the water. Runoff from rain is often the source of wet basements and foundation repairs.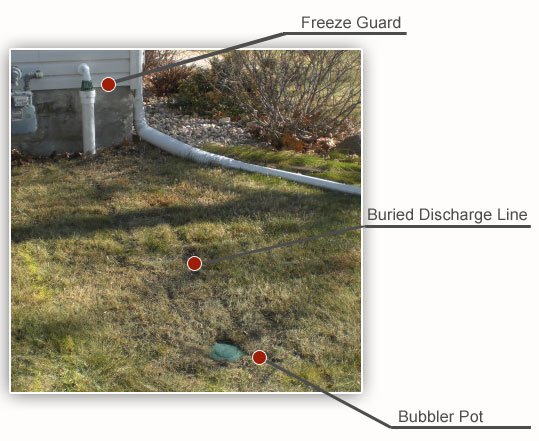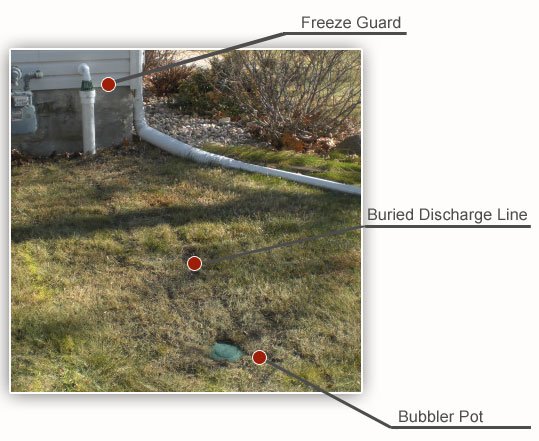 Help Prevent Drainage Problems in Your Home with Basement Drainage
Some factors you can control, while others require a professional. 
Gutters are the first line of defense in keeping water out of the basement. While gutters with downspouts protect your house from rainwater and snowmelt, they can also compound surface drainage problems by concentrating runoff near the foundation. Proper grading of the soil around your home needs to be in place.
Water needs to be moved at least ten feet away from the foundation to prevent wet basement or foundation repairs. Downspouts can also be directed to a catch basin or a drainpipe system. Water should be carried through a solid drain pipe to a dry well. In years past, dry wells were repurposed 55-gallon oil drums that eventually rusted and collapsed. Today, recycled plastic dry wells are simple to operate and work efficiently to solve many drainage problems.
Sump pump outlets are similar and need to have the water directed away from the foundation so that it will not have to be pumped out of the basement again. The discharge line must empty to a larger pipe as soon as possible, so back pressure is not put on the sump pump. When soil areas are consistently wet, dry wells and catch basins can also be used. Buried dry wells give this collecting water a place to go and can even be used with a drainpipe system to move the water to drier areas.
Another way to help your home avoid drainage issues is to pay attention to your landscaping. Too little or too much water around your foundation can cause issues for you and your home. Too much water can lead to leaks and a flooded basement while too little water can lead to the soil around your foundation becoming brittle. The soil around your home can become dry from the weather or because of the landscaping surrounding it. When you are planning your landscaping make sure that the plants around your foundation do not need a lot of water. If there are plants around the foundation that use a lot of water, they will suck all the moisture from the ground. When all the moisture is absorbed from the ground then the brittle cracking soil will start impacting your homes foundation.
Depend on Waterproofing Solutions from Rapid Foundation Repair
When you have all the prevention in place but still have water problems, we can help. Surface basement drainage systems are the most critical application of foundation waterproofing. Your waterproofing system's surface basement drainage portion must control the most significant amount of water. When looking for basement drainage in South Dakota, Wyoming, or Nebraska, look to Rapid Foundation Repair for the expert service you expect. Call us today for your free estimate.