Wet Basement Wyoming
Whether you live in Wyoming, South Dakota, or Nebraska, you deal with the four seasons. Hot and cold, wet and dry, and the seasonal changes affect the soil around the foundation of your basement. The soil expands and contracts due to the moisture levels in it. When this happens over and over throughout the year and years after, the soil can cause damage to your foundation. When you have a wet basement, it is time to consider having our specialists from Rapid Foundation Repair come and check out exactly what is happening. The damage water can cause to your foundation can be costly and unhealthy if not taken care of right away. Basement waterproofing is a way to stop any water from coming in through cracks and ruining your possessions and causing mold and mildew to grow.
Wet Basement South Dakota
When you have a wet basement in South Dakota, it is time to consult with the team at Rapid Foundation Repair about installing an interior waterproofing system. Square drain tile can be installed next to the footings. These tiles are put under the concrete floor. You might want to have the team install a vapor barrier wall covering. The vapor barrier will direct the water vapor to the drain tiles and then be pumped out of the area by way of a sump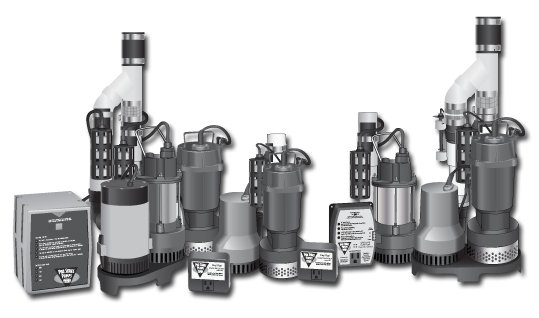 pump. The sump pumps we offer are reliable, highly efficient and high capacity sump pump systems. The switch on a sump pump is usually the reason for a sump pump to fail. It is important to have a switch that has dual switches or backup switches. This gives you a peace of mind just in case the switch malfunctions. Another feature of a great sump pump would make sure it has a battery backup. A battery backup will monitor your whole waterproofing system and switch to DC power if there is a power outage. This can be a key feature when researching a sump pump that will do the job for your wet basement in South Dakota.
Wet Basement Nebraska
When you have a wet basement in Nebraska, you need to look at the many ways that the water is getting in before finalizing a plan of action with the team from Rapid Foundation Repair. Depending on when your home was built,  the technology of materials may have changed. As with all of our products, we use only the best that is on the market from Earth Contact Products (ECP). Their products are reliable and provide a sense of relief knowing your products will do the job they need to do. A great exterior drainage system will keep your basement dry. If you use your basement for living space, it is important to make sure that it is dry. This needs to be done by the professionals from Rapid Foundation Repair to ensure the job is done correctly.
Wet basements are not something to ignore. Eventually, you will have to do some type of repair and it needs to be done before too much damage has happened. Give us a call at Rapid Foundation Repair and make an appointment for a contractor to come out and advise you on a plan. We service the Nebraska, Wyoming, and South Dakota region.