Home > Service Area > Wyoming
Foundation Repair, Basement Waterproofing, and Crawl Space Repair Solutions in Wyoming
Cities we serve in Wyoming:

With Wyoming's extreme climates, foundation repair is often a necessity for homeowners. With rains in the spring and early summer, foundation cracks and other problems are a possibility. Foundations need to be sturdy; if yours isn't, contact Rapid Foundation Repair to fix the problem. Foundation repair solutions are our top priority – count on us to be your foundation repair providers.
Basement Waterproofing for your Wyoming Home
Basement waterproofing is one of the fundamental services that we provide here at Rapid Foundation Repair. Wet basements are a hassle for any homeowner. Water in your basement, whether pooling or flooding, can cause mold, rot, water stains or damage. Often, the underlying cause of a wet basement is a foundation problem.
Read more about basement waterproofing
Foundation Repair Solutions in Wyoming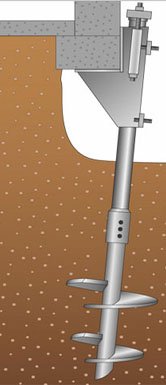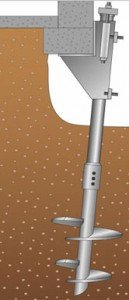 Foundation Repair is our specialty at Rapid Foundation Repair. The most common symptoms of foundation failure include a sinking or settling foundation, leaning walls, bowing walls, wall cracks, floor cracks, sticking doors, and sticking windows. If you've noticed these problems, it may be time to call about foundation repair solutions in Wyoming.
We offer a variety of foundation repair services, such as crack repair, wall anchor or helical pier installation, and steel push pier installation. To fix a settling or sinking foundation, repair experts usually install helical piers or steel push piers. Contact us for a FREE quote.
Read more on foundation repair topics here on our blog.
Crawl Space Vapor Barriers and Encapsulation Services in Wyoming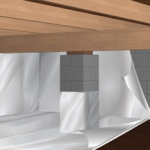 Crawl space repairs are another area where Rapid Foundation Repair excels. From crawlspace piers to vapor barriers we offer the right solutions for any crawlspace problem.
Read more about crawl space problems and solutions here on our blog.
The experienced team at Rapid Foundation Repair is dedicated to giving you the best service and repairs possible. We use quality products from the leading supplier of foundation repair and basement waterproofing products, ECP (Earth Contact Products) to ensure your satisfaction. Contact us today for a quote for repairs on your Wyoming home.