Home > Service Area > Casper, WY
Foundation Repair, Waterproofing & More in Casper, Wyoming
Homes throughout the Casper, Wyoming, area have been waterproofed and repaired by Rapid Foundation Repair, and we are proud of the number of happy and satisfied customers we have in Wyoming for all of our foundation, basement, and concrete repair services.
Read More About Our Casper, Wyo., Services
Dependable Foundation Repair Services
Few words sound as ominous to a homeowner as "foundation failure."
However, if your Casper home needs foundation repair, Rapid Foundation Repair will be there to provide the services for you. We will work with your every step of the way, choosing the repair method that is right for your home, not simply the one we prefer doing.
Causes of Foundation Problems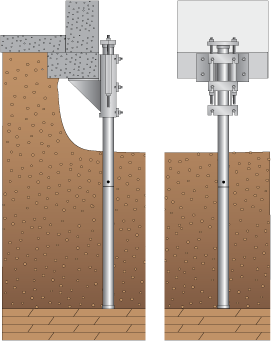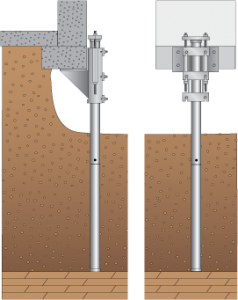 We know that most foundation problems result from excessive water and soil-related problems. In Wyoming, wet soil problems, along with severe weather conditions can produce stresses that damage a home's foundation and the rest of the structure as well. Soil problems can often result in bowing walls that require repair.
Telltale signs of foundation failure can be doors that stick, windows that no longer go up and down easily, and floors that are no longer level. Ignoring these signs can lead to complete foundation failure.
Our Foundation Repair Solutions
When the soil beneath a building is too weak, poorly compacted, or eroded to support the structure, you need to add stability and strength in order to fix the foundation.
That is where Rapid Foundation Repair's piering solutions come into play.
We are experts at installing both push piers and helical piers. While their look and installation are slightly different (the helical plates on helical piers mean that, unlike push piers, they are screwed into the soil), the end goal is the same: sink the piers deep enough into a load-bearing strata to allow them to support the house rather than relying on the weaker soil toward the surface.
First, though, we will conduct an inspection to make sure we are choosing the correct solution for your home's specific problems. You shouldn't rely on guesswork for your home's foundation.
Read more about our foundation repair solutions.
Your Casper, WY, Basement Waterproofing Source
Not all water damage remains on the exterior of a home. When problems with grading or soil moisture levels begin leading to water infiltrating your basement walls, you need a way to keep that water from flooding your basement floor.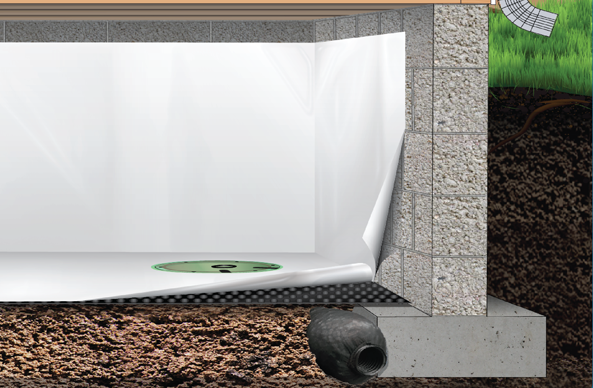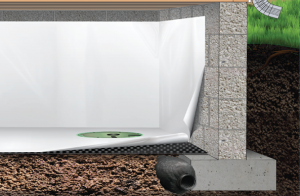 At Rapid Foundation repair, we offer both interior and exterior waterproofing solutions.
For interior basement waterproofing, we can install an interior drainage system that directs any water from the basement walls to a sump pump and then out in the yard. We not only install sump pumps, but can repair them as well.
If the situation calls for never letting the water into the basement walls in the first place, we can install waterproofing material on the outside of the basement walls.
Regardless of which solution works best for your home and situation, you can rely on Rapid Foundation Repair to keep your basement dry.
Read more about our waterproofing services.
Concrete Leveling With Foam
Not all problems with settling concrete involve a building's foundation. Uneven settlement can also have negative impacts on everything from sidewalks to garage floors, driveways to patios.
If you have begun to notice uneven cracks that cause tripping hazards on one of your concrete slabs, it might be time to consider concrete lifting.
Our method of concrete lifting with foam is less expensive than replacing the concrete and more precise and longer lasting than other concrete leveling options like mudjacking.
If you have begun to notice cracking in your concrete, contact us today for a free estimate.
Read more about concrete slab leveling with foam.
Crawl Space Encapsulation and Repair
For either structural crawl space repair or crawl space encapsulation, call Rapid Foundation Repair.
Our team will provide you with an estimate with options and quality methods of updates and repairs for your crawl space.
Crawl space encapsulation is our specialty and we can provide you with a quote and services that will return your home and crawl space to a dry and functional area beneath your home. We also provide crawl space encapsulation to keep your crawl space free of moisture, pests, and mold with our quality vapor barriers.
If water damage has caused structural issues and sagging floors above your crawl space, our crawl space jacks can help provide the strength to return your floors to normal.
Contact Rapid Foundation Repair for a Free Estimate
Don't let a wet basement or crawlspace diminish the beauty and functionality of your home. Call Rapid Foundation Repair today for all your foundation repair needs.
For all Foundation Repair needs – Remember Rapid Foundation Repair!