5 Reasons to Consider Basement Waterproofing
South Dakota Basement Waterproofing
If you have a damp, musty, or unfinished basement, it is time you started to consider investing in some basement waterproofing services. Why waterproof your basement? There are many great reasons to have your basement waterproofed – it will keep you healthy, protect your property, raise the value of your home, and much more. There are many different methods to waterproof your basement. Rapid Foundation Repair will help you find the one to best suit your needs.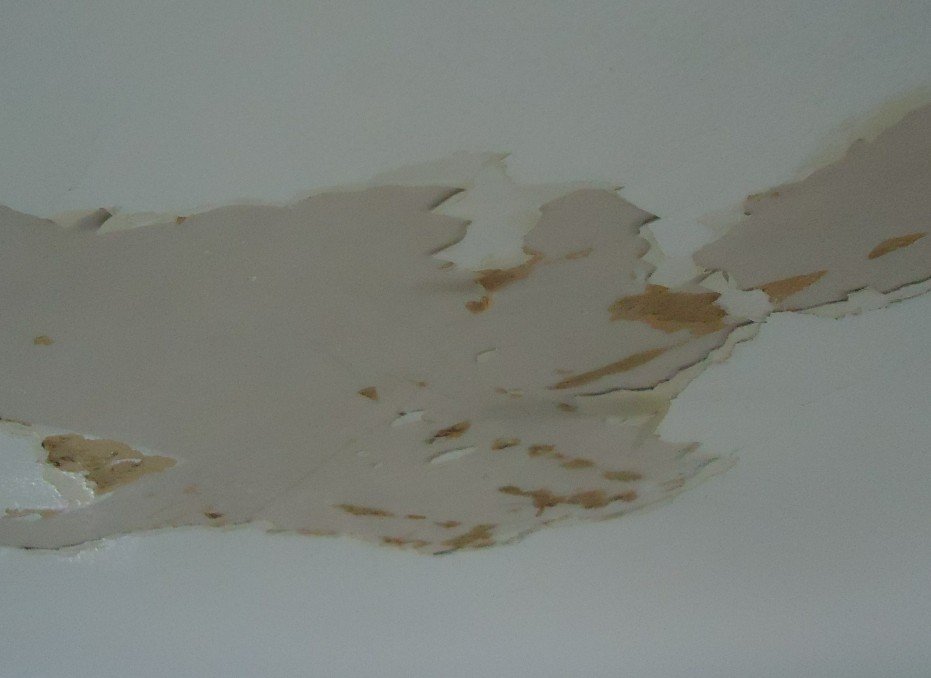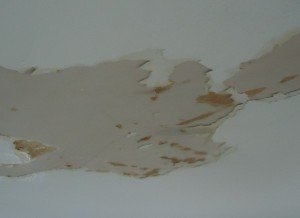 The first reason to waterproof your basement is that it will keep you and your family healthy. If you have excess moisture in areas of your basement, it could cause mold and mildew to grow, and infect the air in your basement. Because warm air rises from a wet basement to the rest of your home, you will end up breathing this damp, moldy air even when not in the basement. Breathing in the mold for extended periods is very harmful and can even cause serious breathing issues!
Damp air is also harder to heat and cool because the specific heat index of water vapor is greater than that of dry air. This means that your heating and cooling bills will be higher if you have moisture issues in your basement. Basement waterproofing services like basement drainage, exterior drainage, and sump pump systems from Rapid Foundation Repair could help to get rid of this problem and save you money.
 Yet another reason to waterproof your basement is that a wet basement is a waste of space. Many homeowners wish that they had extra space to store their things; a basement offers a great place to store items, but it is inconvenient if there is water in the basement. If you store things in a wet basement, you run the risk of water damage to your possessions. Have your basement waterproofed today and take advantage of all that extra space.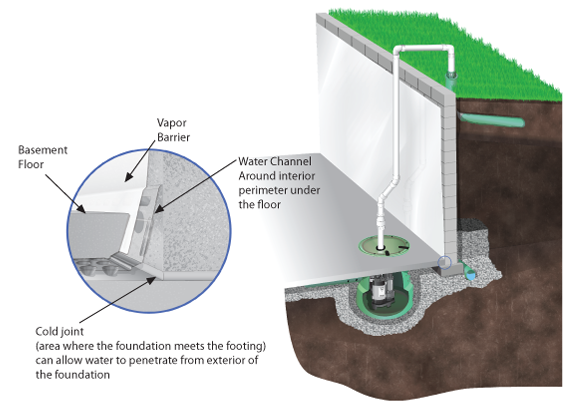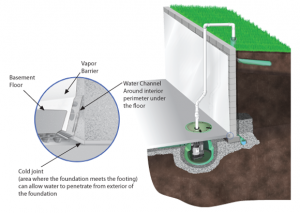 A finished basement can significantly raise the value of your home. If you are planning on selling your home any time soon, it would be wise to look into basement waterproofing services first. Even if you're not selling your home, you will enjoy the benefits of having a safe, dry living space. No one wants to own a home with a damp, smelly basement. Increase the value of your home today by choosing one of our great waterproofing services, like interior drainage, vapor barrier, or sump pits.
Rapid Foundation Repair has the Basement Waterproofing Solutions for you
Finally, waterproofing your basement will give you peace of mind. you won't have to worry when there is a big storm, or if you get a larger amount of rainfall than normal this season. Being able to relax is something that people often take for granted. Don't make this same mistake. Rest easy knowing that no water will find it's way into your home to upset your life.
Because we want the best for you, Rapid Foundation Repair offers a variety of the best basement waterproofing services and top quality products from ECP (Earth Contact Products). Contact us today for more information on keeping your home dry and healthy!