Sump Pump Installation in South Dakota
If your basement has a lot of water issues, the sump pump installation may be the best solution for you. Sump pumps are especially useful where there is regular flooding and basements are constantly wet. Rapid Foundation Repair can provide you with the best in sump pump installation, and repair. Sump pumps are used to remove the water that accumulates in the sump pit, usually found in the basement of the house. The water is then pumped into the ground away from the home.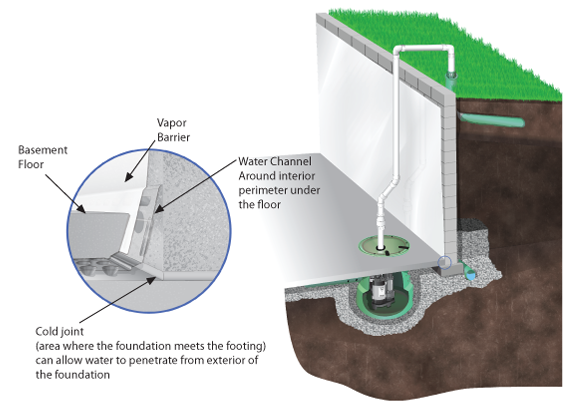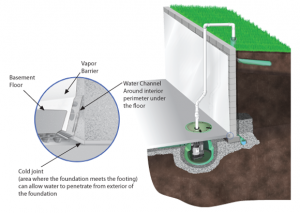 An aged sump pump can become unreliable and create moisture issues that could create health problems for you and your family. If your basement is wet or flooded, it could also be a serious threat to your home and possessions. Because we use only the top quality products from Earth Contact Products (ECP) the sump pump installers at Rapid Foundation Repair can provide you with efficient, high capacity sump pump systems. Our sump pumps offer high performance, battery backups, check valves, and much more. When combined with a quality sump pit and interior waterproofing or drainage system, a Rapid Foundation Repair sump pump will keep your home nice and dry.
Sump Pump Repair Options
In addition to a quality pump, an efficient sump pit, or basin, is a necessary part of any home drainage system. The unique bell shape of Rapid Foundation Repair's sump pits will allow more water to gather at the inlet of the sump pump system, meaning that the pump itself can run 40% less often. This will increase both the efficiency and life of the entire system. Our team will determine the best shape and design for your sump pump system, as every situation is different. We also provide durable, sealed lids for the pit to prevent children and pets from falling inside. For professional sump pump installation in South Dakota, contact the team at Rapid Foundation Repair today.