Plan Ahead by Waterproofing Your Home
The destruction that Hurricane Florence has caused may be making those of us in the upper Midwest and West feel a little wary about our own storm systems. While we don't get hurricanes, we do get lots of storms, and at times tornadoes, which our homes need to be prepared to endure and recover from. Even a big thunderstorm could cause a lot of damage to your home if you do not have adequate waterproofing in place in your home. What are the options? What would be best for your home? Let's find out!
How Does Water Get Into Your Home?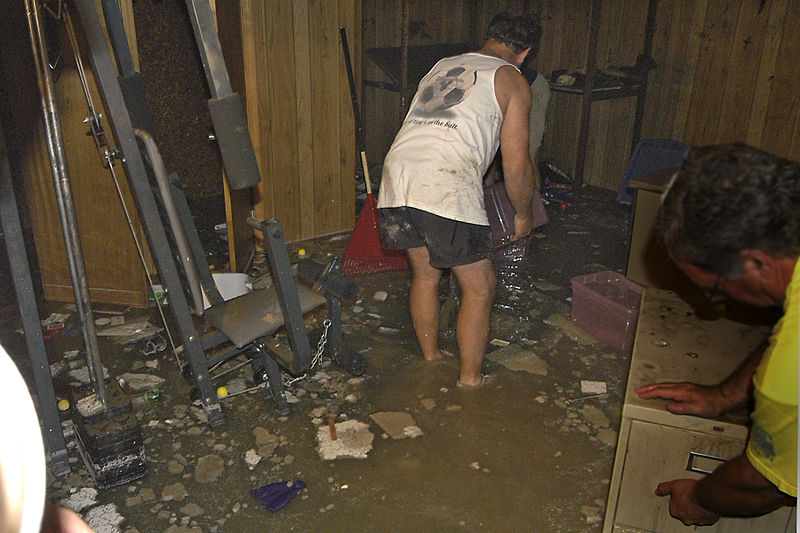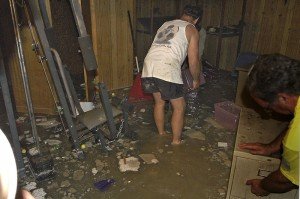 Although it does seem to come out of nowhere, there are a few reasons that water would come into your home. The first, and most prevalent way, is through hydrostatic pressure against the foundation walls. Hydrostatic pressure is caused when the foundation is dug out a little bit bigger than it actually is so that there is room for the workers to get around. The area that was left is then back-filled with soil which is not compacted to the same level that the rest of the soil is. This loose soil is more easily permeated with water. The water causes the soil to become heavy and push against the foundation walls, and that can cause cracks in the foundation walls. The cracks are an easy entry point for water and cause you a big hassle.
Another way that water can get into your home is through your gutters and downspouts. If your gutters are clogged, this can cause flooding of your basement and let water into your home. This is why it's so important to clean out leaves, dirt, and debris from your gutters every time you need to. Don't wait on this important task! It may seem like it can wait, but you don't want to end up with water in your basement when you could have just cleaned the leaves from your gutter a week or two ago. Similarly, when you have your downspout too close to the home, you are inviting trouble. When the downspout is too close, the water leaks directly into the soil beside the foundation and causes issues described with hydrostatic pressure or leaking through basement windows. Your soil grade can also play into this by directing water into the foundation. This can easily be remedied by making sure to always keep your downspout at least five feet away from your home, and get help with grading your lawn if necessary.
Waterproofing Solutions for Your Home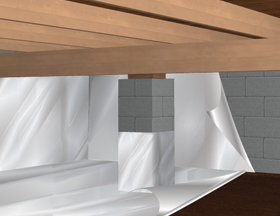 So, how can you solve these problems and keep water out of your home? There are a few ways to install waterproofing and drainage systems to your home. They will be unique to your specific situation, and they will work with the problems that you are currently experiencing. However, in general, there are a few things that are necessary to give your home great interior waterproofing and exterior drainage.
The first step is to resolve any foundation repair issues. This should be your most important step if there are any foundation repair issues. You can't leave foundation repairs and wait for another day. They won't go away, and they won't get better. In fact, it's very likely they will get worse and be more expensive for you to resolve. To regain the stability and safety of your home, you need foundation repair. Once this is resolved, you can move on to waterproofing the interior of your home and working on exterior drainage systems that fit within your needs.
After this, you can begin to waterproof using methods like crawl space or basement encapsulation. This is a vapor barrier which keeps moisture out and is especially good for unfinished, dirt crawl spaces. Additionally, a sump pump can be a great option to make sure that any water that does get inside is redirected to the outside. It's a good way to have peace of mind during a storm or while you're out of town. No need to worry that you'll have clean up to do or that things will be ruined. In regards to exterior drainage systems, these will help to drain water more effectively in your yard and make sure that it is never directed towards your home. These will be unique based on your unique situation.
Want More? Give Us a Call at Rapid Foundation Repair!
Realizing that you might need to finally take care of that basement waterproofing problem you've got can be scary, but we can help ease the anxiety. We're ready to answer your questions and help you get your home back to being safe, comfortable, and dry. Give us a call today and get started on waterproofing your home.