Q&A for South Dakota, Nebraska, & Wyoming Homeowners
Q: Is my Home Experiencing Foundation Repair Problems?
A: If you notice problems such as cracking floors, walls, ceilings, sticking doors, windows, or sloping floors, your home may be experiencing the beginnings of foundation failure. To be sure, call us here at Rapid Foundation Repair. We can inspect your home for signs of foundation failure.
Q: Can I Reduce the Price of my Home Rather than Get Foundation Repair When Selling? 
A: If you are financing the sale yourself, yes. If not, loaning institutions usually will not close a loan without repairs being scheduled first. Be careful, though. Some states have to sever penalties for those who fraudulently conceal a structural problem. Be open about the problem if you are selling.
Q: Is my Home less Marketable because I've had Foundation Repairs?
No, in fact, it is the opposite. If your home has recently had foundation repair from a reputable company, your home, and its foundation are considered stronger after repairs are completed. Therefore, the value will be as if the foundation failure had never developed in the first place.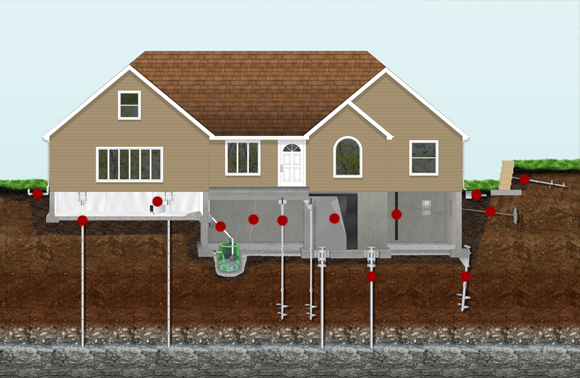 Q: Can I Wait to Make Repairs on my Foundation?
While foundation repairs may be relatively expensive, you shouldn't wait to get the foundation repaired. The longer you wait, the worse the problem gets, and therefore, the repairs become more expensive, time-consuming, and complex. If you notice signs of foundation failure, consider getting repairs as soon as possible.
Q: What Services do you Offer?
Rapid Foundation Repair offers foundation repair, waterproofing, and crawl space repair services for those in South Dakota, Wyoming, and Nebraska. We are an experienced team of professionals and can guarantee your satisfaction with our services. Contact us to learn more.