Home > Service Area > Deadwood, SD
Common Foundation Issues in Deadwood, South Dakota
If you live in the Deadwood, South Dakota, area, and are noticing foundation issues in your home, call the experts at Rapid Foundation Repair today.  Examine your home regularly for the following common signs of a foundation problem: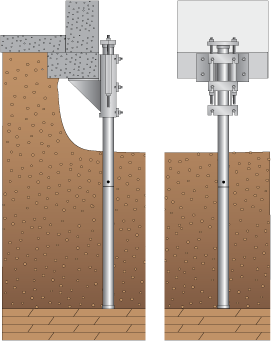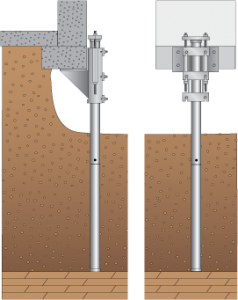 These issues are the signs of serious foundation failure and should not be ignored. If you do not take care of the foundation problems in your home as soon as possible, it may cause even further damage to the entire home. This will result in repairs that are both more complicated and more expensive. The foundation repair team at Rapid Foundation Repair can take care of all of the foundation issues in your home; do not hesitate to call today.
Foundation Repair Options in Deadwood, SD
There are several different options when it comes to foundation repair. Some of the repair services that we offer our customers include:
The first two of these options, helical piers and steel push piers, can be used to lift and stabilize sinking foundations. For shifting foundations, We may also use wall plate anchors. These devices consist of an anchor that is sunk into the yard and a rod and plate that connect this anchor to the wall. Helical tiebacks, which are like large screws, can also be used to correct foundation movement. The foundation repair products that we use are from Earth Contact Products (ECP). This ensures quality and reliable solutions for your home.
Basement Waterproofing and Crawl Space Solutions in Deadwood, SD
We also offer several waterproofing services for your basement and crawl space. The most common of these services include:
To keep water from pooling around your foundation and water seeping through any foundation cracks, consider basement drainage or exterior drainage systems. These systems stop the water before it becomes an issue. If you are trying to remove water from your basement, an interior drainage system and sump pump may help. For crawl space moisture, we can install a vapor barrier with a process called crawl space encapsulation. This vapor barrier seals out moisture to prevent mold growth.
To learn more about our services, and get a FREE estimate for your Deadwood, South Dakota home, contact us today.