Wet Basements in South Dakota, Nebraska Mean Unhealthy Living
Wet basements are not just annoying, they can cause serious damage to your possessions, your home, and its inhabitants. If you use your basement or crawlspace as a storage area, as most people do, having moisture leak in can cause water damage to your possessions that are stored there.
Your home can be damaged in a variety of ways. Having water leak in means that there is a possibility of foundation failure, which can mean wall, floor, and foundation cracks, which is most likely what let the water in in the first place. The other thing that water can mean is wood rot. If you have wood beams in your crawl space or basement, there is a possibility that water could cause it to rot, leaving your home unstable. No matter how you look at it, water is bad news for your home.
The other thing that water can mean is mold and mildew growth. If water is left to sit, sooner or later mold will begin to grow. Mold can cause a variety of health issues, and could harm the inhabitants of your home or business. Just for this reason, it is smart to waterproof your home or business, as well as find out if your basement or crawl space has foundation failure.
South Dakota and Nebraska Waterproofing Solutions
If your home is experiencing wet basements, don't worry. We have you covered. Rapid Foundation Repair offers a variety of methods and products to help you waterproof your business or home's crawl space or basement. Some of our products and methods include: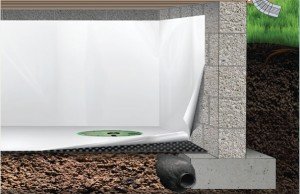 These are all different products or methods that we can use to help you fix your wet basements or crawl space problems. We are proud to say that we offer top quality products from one of the top producers of foundation repair products,
Earth Contact Products
. This company produces top quality products that will give you great results and will be sure to last you for years to come.
Whether you are experiencing wet basements or are just looking to update your waterproofing systems, Rapid Foundation Repair has your back. We want to give you peace of mind so that you can feel safe and healthy in your home again.
Contact us
today to learn more about our great waterproofing and foundation repair products, our methods of waterproofing and foundation repair, our
service area
, or for a
free estimate
.