Crawlspace Vapor Barriers
One area of the home that is not given very much thought by homeowners is the crawlspace. The crawlspace may seem like a rather insignificant part of the home, but in reality, it is essential to the health of your overall home. Many crawlspaces develop problems, particularly water-related problems, without the homeowners noticing. It is important for your crawlspace to be dry, because a wet or damp crawlspace can lead to issues in other areas of your home. In the wet months, your crawlspace is especially vulnerable to water issues. Fortunately, Rapid Foundation Repair has the waterproofing solutions that you need to keep your home healthy.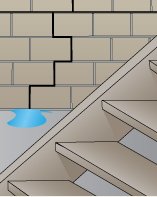 One thing that many homeowners do not know is that the majority of the air that you breathe throughout your home comes from the crawlspace and basement. When your crawlspace is damp or wet, it will cause the air in your home to become more humid. This leads to higher heating and cooling bills, as your HVAC system has to work much harder to regulate the temperature of humid air than it does dry air. Because your heater probably runs quite a bit during the wintertime, it is important to keep it running as efficiently as possible. Reducing the humidity in your home will do just that. Installing a crawlspace vapor barrier will not only keep it dry and healthy but may also provide an extra level of insulation. This is very useful, as a well-insulated crawlspace requires much less effort to heat. This will save you even more money on your heating bill, and will also help to keep your home more comfortable.
In wet months, or when there is snow on the ground, moisture is more likely to find its way into your crawlspace and cause issues such as mold, dry rot, flooding and water damage, or water stains. Not only do these problems decrease the value of your home, but they also pose a dangerous threat to you and your family. Once mold infects the air in your crawlspace, that air will travel throughout the rest of the house. This means anyone who enters your home could potentially breathe in harmful, mold infected air. To save money on your energy bill and keep your home healthy, waterproof your crawlspace by installing a crawlspace vapor barrier.
The Benefits of Installing a Crawlspace Vapor Barrier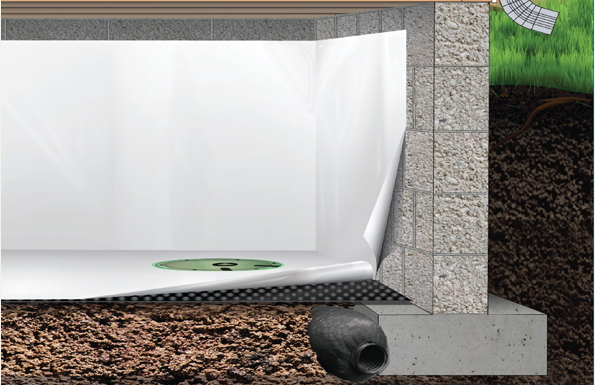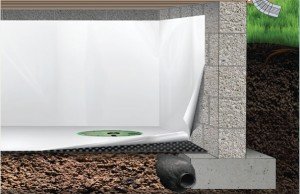 A vapor barrier is a damp proofing material that is installed around the perimeter of the crawlspace to keep water from entering. Usually, vapor barriers are made of plastic or foil sheeting. This material acts as a vapor retardant, resisting the diffusion of vapor through the crawlspace walls and floor. This means that the moisture that seeped through your crawlspace walls before will now be sealed out. Keeping water out of your crawlspace is important; if water does enter the crawlspace it can cause rotting in wooden supports, rusting on metal surfaces, mold growth, damp or wet insulation, and water pooling. These are dangerous problems, as they can lead to the collapse of your crawlspace. Prevent these problems from occurring in the first place with crawlspace vapor barrier installation from Rapid Foundation Repair.
Don't fall into the bad habit of neglecting your crawlspace. Invest in crawlspace encapsulation services to keep your crawlspace dry and healthy. Sealing the moisture out of your crawlspace with a vapor barrier will ensure a healthy, sturdy home. It will also save you money and raise the value of your home. The professional team at Rapid Foundation Repair can provide effective crawlspace encapsulation and crawlspace repair services for you and your crawlspace. Contact us today to see how we can help you!