Home > Service Area > Black Hawk, SD
Common Foundation Problems in Black Hawk, South Dakota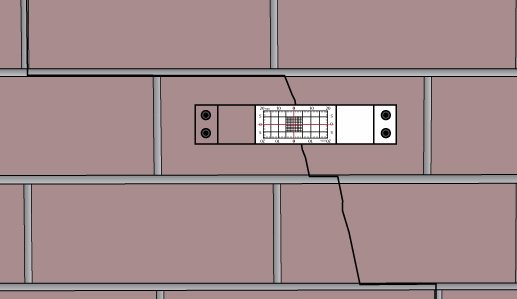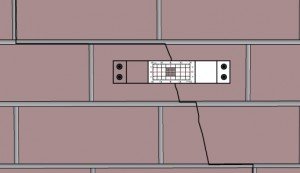 Foundation problems are not uncommon in the Black Hawk, South Dakota area. Several of the most common foundation problems in this area are caused by shifting or shrinking soil. When the soil beneath your foundation starts to move and fall away, it will cause foundation problems such as foundation movement and settlement. These issues are usually the result of soil shrinkage due to dry weather, erosion resulting from heavy rains, or shifting and heaving soil from sudden or extreme temperature changes. If you see signs of a foundation problem in your home, contact the repair experts at Rapid Foundation Repair as soon as possible. Common symptoms of foundation failure include:
These are some of the most common signs that your foundation needs repairs. If you fail to act quickly and get the repairs your home needs, you will most likely face further foundation and structural damage and more expensive repairs. Do not hesitate to have your foundation fixed; call an expert immediately.
Foundation Repair Solutions for Black Hawk, SD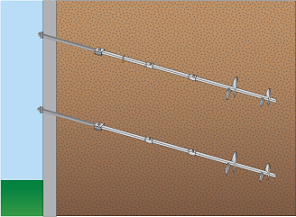 One of the most pressing foundation problems, a settling or sinking foundation, can be fixed with foundation piers such as steel pier or helical piers. These piers are installed in the stable soils deep underground to provide support and lift for the foundation.
For shifting foundations that are causing bowing and leaning foundation walls, helical tiebacks can be installed. These work like large screws, anchoring laterally into the ground to pull the foundation wall back into place and restore the foundation to its proper position. Wall plate anchors are another repair option. These devices utilize an anchor which is installed in the yard adjacent to the affected foundation wall. This is then connected to the wall with a plate and rod, which can be tightened to straighten the basement wall and the entire foundation.
Our reliable foundation repair products from ECP (Earth Contact Products) allow us to ensure that your foundation remains stable for years to come.
Basement Waterproofing and Crawlspace Repair Options in Black Hawk, SD
We also provide residents of the Black Hawk, South Dakota area with premier basement waterproofing services. These services will help protect your home from flooding, mold growth, and other harmful issues related to moisture. Our services include:
Preventing water from pooling in your yard and seeping into your basement is the main goal of our basement drainage and exterior drainage systems. By doing this, we can minimize the chances that you will have to deal with basement water seepage. Interior drainage and sump pump installation can help reroute water that has made its way into your home. This is very helpful in preventing mold and mildew growth. We also offer crawl space encapsulation and repair to keep your home safe and dry. Contact us today to learn more about our repair options, and to get a FREE estimate!