Home > Service Area > Chamberlain, SD
Foundation Repair & More in Chamberlain, SD
Quality Foundation Repair and Waterproofing Services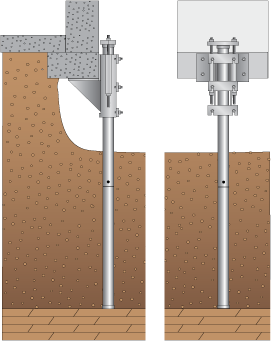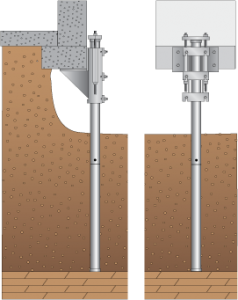 Rapid Foundation Repair is the leading foundation repair contractor for Chamberlain, South Dakota. For all your foundation repair needs, count on the professionals at Rapid Foundation Repair.
Foundation problems such as cracking of concrete walls, sloping of floors, or bowing walls, is a concern and needs to be addressed quickly before it becomes a large expense that you were not counting on. Earth Contact Products manufactures the helical and steel piers that Rapid Foundation Repair uses to get your foundation back to a safe and secure structure.
Your Basement Waterproofing Source in Chamberlain, SD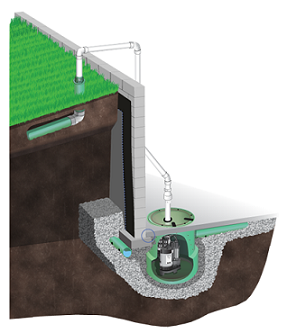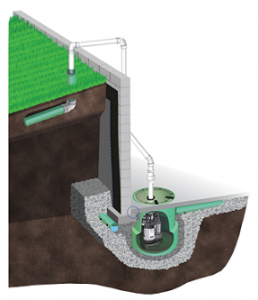 Waterproofing your basement is a very important thing that should not be ignored. If you are beginning to notice signs of moisture such as musty odors or mold, or standing water and cracks in your foundation, then waterproofing is something that needs to be top on your list of things to get done. Putting a high-quality sump pump in your basement can help alleviate excess moisture or drain any standing water. Another good interior waterproofing method is the use of wall vapor barriers. These vapor barriers are used to help keep the moisture from getting in through the ceiling, floor, or walls. Exterior waterproofing can also use the barriers to help insulate the walls so that the moisture cannot enter through.
Crawl Space Repair Chamberlain SD
Along with basement waterproofing, we also offer crawl space repair services to the Chamberlain area. We are happy to install crawl space piers to stabilize your crawl space and prevent it from sinking. To fully waterproof your crawl space, we will install a vapor barrier to prevent mold and mildew from damaging your possessions.
If your Chamberlain home needs foundation repair, Rapid Foundation Repair will be there to provide the services for you in Chamberlain, SD. Rapid Foundation Repair provides the services of foundation repair, basement waterproofing, and crawl space repair with quality service.