Home > Service Area > Newell, SD
Foundation Repair Services, Waterproofing & More in Newell SD
Dependable Foundation Repair and Waterproofing Services
Rapid Foundation Repair proudly serves the residents of Newell, SD when your home needs repairs. We have got all your foundation repair needs covered, so call us today!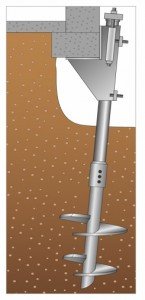 As a homeowner in Newell, SD, the threat of damage to your home's foundation is very real. You live in a climate where the temperatures vary and there is a fluctuation in the moisture content, so your home could be at risk.
Our products are manufactured by Earth Contact Products, which is the leading manufacturer of piers designed for foundation repair. The helical pier is a screw-type pier used on porches, slab foundations, and other structures that are generally more lightweight.
The resistance, or steel push piers, are installed with quiet hydraulic equipment and has an immediate transfer of the load after the installation as there is no time waiting for concrete to cure.
When you are noticing signs such as cracks in your concrete, bowing walls, or even sloped floors, you need to get the professionals there as soon as possible to diagnose the problem and find the solution that will best fit your issue and your budget. At Rapid Foundation Repair we offer different options for your foundation repair needs.
Your Basement Waterproofing Source in Newell SD – Rapid Foundation Repair
When you are looking for a professional contractor to address your basement waterproofing issues, then Rapid Foundation Repair is the right place to call.
When your basement is not properly waterproofed and you begin to notice signs of an issue, a musty and moldy smell can affect the air quality and therefore pose a health concern for those in the home.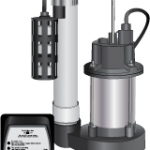 Rapid Foundation Repair offers waterproofing services for your home or structure. Sump pump systems are essential in any basement to prevent moisture and to help in case water does enter and needs to be drained out. Wall vapor barriers are also used.
The best bet to keeping your basement dry is to make sure that you have the proper exterior drainage system installed. You need to make sure that the system outside of your home is moving the water out and away from your structure.
Crawl Space Encapsulation in Newell SD
You might want to consider crawl space encapsulation in Newell if you're experiencing moisture, mold, pests, or a musty smell in your crawl space. During encapsulation, Rapid Foundation Repair will install a vapor barrier made of plastic or foil to your crawl space walls.
If your Newell home requires foundation repair or basement waterproofing, Rapid Foundation Repair has the professionals you can count on to provide expert service. Rapid Foundation Repair provides the services of foundation repair, basement waterproofing, and crawl space repair. Call us today for your estimate.