Home > Service Area > Belle Fourche, SD
Foundation Repair Belle Fourche SD
Our Quality Foundation Repair and Waterproofing Services for You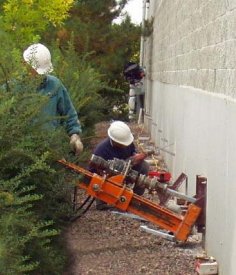 For all your Belle Fourche, SD foundation repair and waterproofing needs, count on us!
If you are unsure if your home has foundation issues, look around and see if you notice cracks in your walls, uneven floors, sticking windows or doors. If you notice these or other signs of foundation failure, repairing the damage right away is very important, to help prevent more costly repairs down the road.
Regardless of the type of problem, our top quality pier systems of steel push piers and helical piers will help get your foundation back to a safe structure. Our piers are manufactured by Earth Contact Products, the leading manufacturer of piers on the market today. Wall cracks are also problems that many homeowners encounter.
Basement Waterproofing in Belle Fourche SD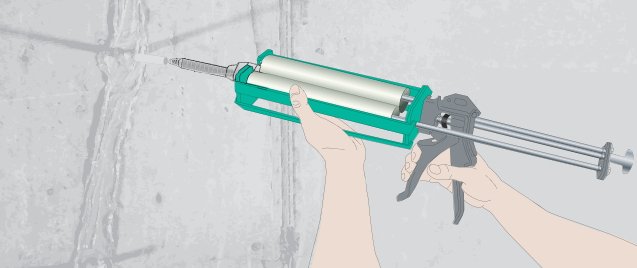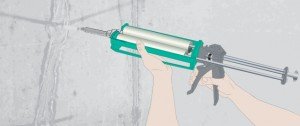 If you are noticing a damp and musty smell from your basement, you may have a waterproofing issue. Most waterproofing issues originate from basement cracks.  The smells are a health problem for you and your family as it is generally a sign that you have a mold problem. Don't settle for the dark, wet, and dreary basement that most homeowners decide is just a part of having a basement. Rapid Foundation Repair offers solutions for your issues and can get your basement back to a safe living environment. Rapid Foundation Repair offers crack repair in South Dakota as well!
Having the proper exterior drainage system outside of your home is very important. The water that is in the soil needs to be pushed away from your foundation and making sure the proper systems are in place is important. Our wall vapor barriers are formed with a thick plastic sheet that is put in place to help prevent moisture from seeping in through your foundation.
Crawl Space Repair in Belle Fourche SD
Similar to basement waterproofing, we also provide crawl space repair services. To stabilize the foundation under your crawl space, we are happy to install crawl space piers. To waterproof your crawl space, allow us to install a vapor barrier to prevent moisture and water from damaging your home.
If your Belle Fourche, SD home needs foundation repair or basement waterproofing, Rapid Foundation Repair has the professionals you are looking for to get the job done right. Call us today for your estimate.