Home > Service Area > Rochford, SD
Foundation Repair & Waterproofing in Rochford, SD
For reliable foundation repair and basement waterproofing in Rochford, South Dakota, trust Rapid Foundation Repair. Our dedicated team excels in tailoring solutions for sinking foundations and damp basements to meet your specific needs. Committed to your satisfaction, we provide services like foundation stabilization and comprehensive basement waterproofing. Count on us to maintain the structural integrity of your Rochford, SD, property, ensuring it stays dry year-round while prioritizing your safety and comfort.
Read More About Our Services In Rochford
Basement Waterproofing for Rochford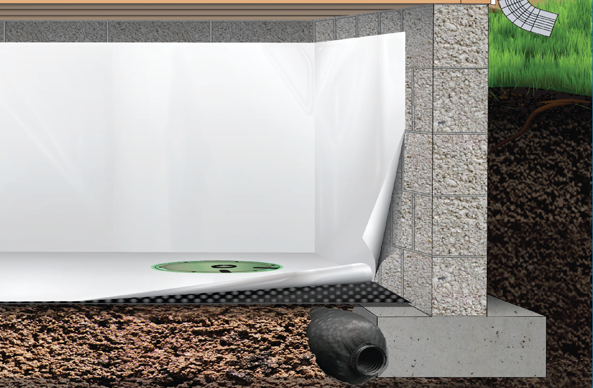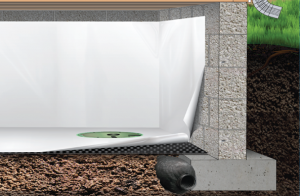 Rapid Foundation Repair also offers basement waterproofing as well. We offer high-quality products from ECP that you can rest assured are going to be the best option for waterproofing your basement.
Our exterior waterproofing is used to help keep the water away from your home's foundation in the first place, both by directing it away from the home through drains or catch basins as well as putting up barriers on the outside of the basement walls to keep water from infiltrating them.
Our interior drainage systems utilize a combination of drainage pipe beneath the basement floor, a sump pump and other waterproofing products to direct any water that has infiltrated the basement walls first to the sump pump and then, through it, out into the yard.
Dependable Foundation Repair Services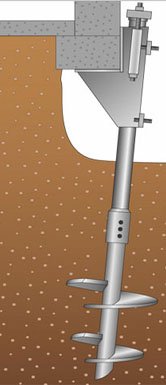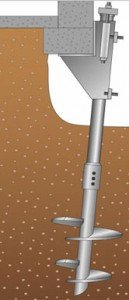 There are plenty of symptoms of foundation problems. Are cracks beginning to appear in your walls or floors or even foundation? Are your doors or windows sticking? Is your chimney suddenly tilting?
If you recognize any of these, it might be a sign that your home is in danger of foundation failure. The cause? In all likelihood settlement caused by unstable soil beneath the home.
If the soil immediately under your home can no longer properly support its weight — either through improper compaction or erosion — it is time to call a foundation repair expert.
Rapid Foundation Repair offers a variety of repair options including steel push piers and helical piers. In both cases, the solution lies in either sinking or drilling the piers down to a strong, stable level of soil and then transferring the weight of the home onto the piers via brackets attached to the foundation.
Quality underpinning products from industry leader Earth Contact Products are installed by our trained technicians. This provides a solution that is both immediate and permanent.
Crawl Space Repair and Encapsulation
Crawl spaces are often out-of-sight, out-of-mind. If they aren't properly maintained, however, you will begin to notice the effects.
Have you noticed a musty smell in your home? Has it been invaded by pests? Are your floors sagging and feeling a bit, well, spongy?
If so, it might be time to pay more attention to your crawl space. This is especially true given that damp crawl spaces can be breeding grounds for mold and mildew, potentially impacting the health of you and your family.
Since most crawl space problems begin with water, be it flooding or excessive water vapor, most solutions start with crawl space encapsulation to keep water out.
In crawl space encapsulation, a vapor barrier and other means are used to seal up your crawl space so the water and excessive amounts of humidity can no longer enter the crawl space.
If the moisture has already caused wood rot or other structural damage, we might also use crawl space piers to support the weakened floor joists.
Concrete Leveling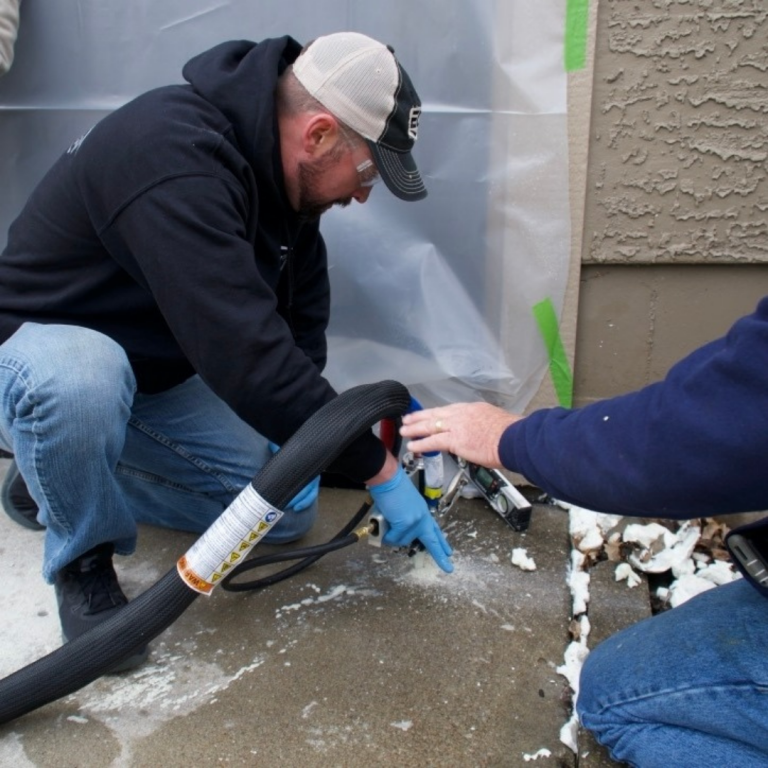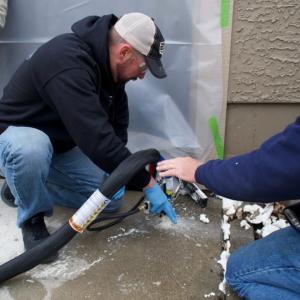 Foundations aren't the only things that can settle in weakened soil.
Various types of concrete slabs can unevenly settle, causing cracks and tripping hazards to the point where you might think the only solution is to tear out the concrete and replace it entirely.
There is another, less expensive option — polyurethane concrete leveling. Also known as polyjacking, this method uses an expanding polyurethane foam to fill voids and weak areas in the soil beneath the concrete while also hydraulically lifting the slab from beneath.
We can level a variety of concrete slabs, including:
Driveways
Sidewalks
Porches
Pool decks
Garage floors
The process is similar to an older form of leveling: mudjacking.
Small holes are drilled into the slab and the expanding foam is injected beneath it until it has been raised back to level. At this point, the holes are filled in, leaving behind just level concrete.
Lifting with foam has a few advantages over mudjacking, though. Because the foam doesn't break down in the presence of water or other chemicals in the soil, polyjacking is a more permanent solution. It also has less of an impact on the slab because the holes needed are smaller than with mudjacking, and we are also able to achieve a greater level of precision.
Wall Repair
While foundation problems often are spurred by soil not properly supporting the weight of the house, too much pressure from the surrounding soil can cause basement walls to begin to buckle and bow.
To fix this, we once again use the soil as an anchoring device. With wall repair, however, we go out not down. We install either wall anchors or helical tiebacks, which help the wall counter the force of the often over saturated soil pressing against the wall.
Choose Rapid Foundation Repair to Repair Your Home
If your Rochford Foundation Repair New Underwood SD home requires foundation repair, Rapid Foundation Repair will be there to provide the services for you. We know that most foundation repairs result from water and soil-related problems, so we can fix the situation at hand with ease. In South Dakota, these conditions can produce stresses that damage a home's foundation and the rest of the structure as well. Rapid Foundation Repair provides the services of foundation repair, basement waterproofing, and crawl space repair with quality service. Call us today for your estimate.