Home > Service Area > Bethlehem, SD
Rapid Foundation Repair in Bethlehem, South Dakota
Rapid Foundation Repair is proud to say that we offer our services in the Bethlehem, South Dakota area. Our service area covers South Dakota, Wyoming, and Nebraska, and we offer foundation repair, waterproofing, and crawl space repair. Contact Rapid Repair Foundation, if you live in Bethlehem, South Dakota, and start to notice problems such as:
These problems usually are symptoms of a larger problem, or they may lead to a larger problem, such as foundation failure. Either way, it is not wise to wait. If you ignore these problems, your foundation failure may get worse. The longer you wait, the repairs will become more expensive, time-consuming, and complex.
Rapid Foundation Repair solutions are top quality and will last for many years to come. The tools that we use for foundation repairs and waterproofing come from a top producer – Earth Contact Products. They provide top-quality products for both foundation repair and waterproofing and are American-made. They are guaranteed to fix whatever foundation failure problems you have.
Foundation Repair and Waterproofing Options in Bethlehem, South Dakota
Some of our foundation repair and waterproofing services include: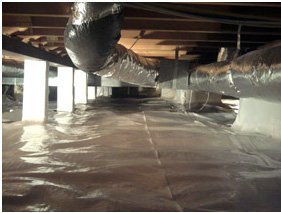 These cover all types of problems, from bowing walls to a leaky basement. Our Rapid Foundation Repair professionals will help you decide which of these services or products will help benefit your specific foundation failure or water damage problem. We're here to help our friends in Bethlehem, SD, so give us a call today!