Foundation Repair, Basement Waterproofing, and Crawlspace Repair in Grand Island Nebraska
Rapid Foundation Repair is the company to call for all of the foundation repair and basement waterproofing needs in Grand Island, Nebraska.
What are the Signs and Fixes of Foundations in Grand Island?
If you have looked around your home and have seen foundation settlement, bowed walls,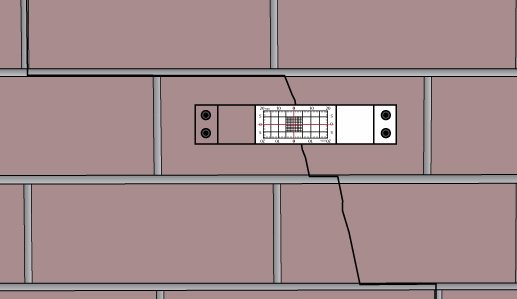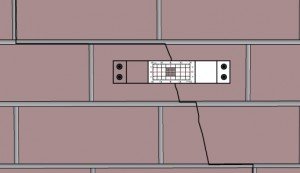 slab cracks or wall cracks, it is time to get your foundation looked at by a professional. Bowing walls are caused by the lateral pressure from moisture in the soil. Poor drainage and uncontrolled water cause pressure on the foundation and walls.
Many homes in Grand Island are built on a concrete slab due to the high water table. When changes in the soil under your concrete slab occur, voids will be created. This will cause your slab to settle. If you notice slab cracks, you should be concerned that you have foundation problems.
Wall cracks are another sign of foundation settlement. The correct diagnosis of wall cracks is necessary to provide the best solution to fixing them.
Rapid Foundation Repair has the solutions to all of your foundation repair problems. Helical piers are ideal for foundation repair applications. They are excellent to use when light structural loads, unstable rock bases, or very deep load-bearing layers are present.
Steel piers are an excellent choice for foundation repair. Steel push piers will support and stabilize the load-bearing walls by transferring the weight from weaker soils onto the piers that have been driven deep into load-bearing soils.
Helical wall tiebacks and anchors are installed into the retained soil with hydraulic rotary drilling equipment.
What Causes Water to Enter Your Basement and How Can We Prevent This From Happening
Water in your home or office will cause damage and create a health issue due to mold and mildew forming.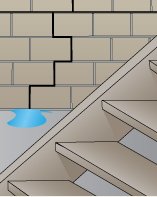 The major cause of water entering your basement or crawlspace is either from leakage of groundwater or by surface water. Water soaking in and around the foundation will start to find the path of least resistance and flow into the cracks of your walls and floors.
Rapid Foundation Repair provides several ways to waterproof your basement or crawl space. We offer a surface drainage system for your Grand Island, Nebraska home.
Sump pumps are used to keep water out of your basement and takes it away from the foundation. Our exterior and interior drainage systems are made with the best products in the industry. They are made by Earth Contact Products (ECP), the leading manufacturer of foundation repair and basement waterproofing products made in the industry.
Crawl Space Problems in the Grand Island Area and How to Fix Them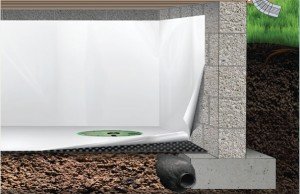 Moisture and odor are a couple of the more easily recognized signs of water problems. Wood-boring insects, mold, structure damage, and radon gas are not as recognizable. Keeping your Grand Island crawl space from damage is important.
A vapor barrier can keep your crawl space in good condition. Vapor barriers reduce energy costs and protect the crawl space against moisture, mold, radon and unwanted pests. This vapor barrier will protect your crawl space for years to come.
Don't hesitate to call the professionals at Rapid Foundation Repair for all of your foundation repair or basement waterproofing needs. We are here to help!