Combat Spring Rain with Sump Pump Installation
Spring rain is here, and you need to prepare your home! It's easy to forget that something as common as rain can really wreak havoc on your home, but you can do certain easy and relatively inexpensive things to waterproof your home. Sump pump installation coupled with common household fixes can save your home from severe damage.
Tricks to Waterproof Your Home
The goal of waterproofing is not necessarily to make your home airtight, but to redirect or solve problem areas around the home. The first and most common way to avoid water damage is by regularly cleaning out the gutters on your home. You can do this by using a ladder, gloves, and a hose. Clean out all the debris that you can with your gloves, and then use a hose to get rid of debris from the downspout and anything stuck on. This will give water a way to run away from the home instead of into it.
Another way is to make sure that your downspouts are at least 5 feet away from the side of your home. This assures that water is not draining directly into your foundation and instead has a chance to soak into the soil farther away. You can check to see if you have this on your home, and if you do not, you can easily buy an extension at your local hardware store. This is an inexpensive way to waterproof your home.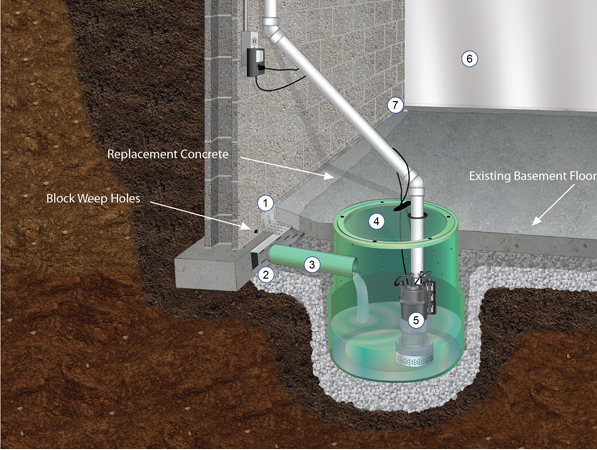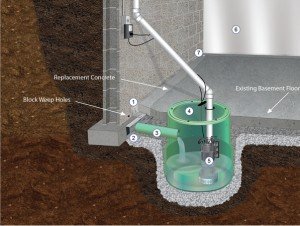 If you're continuously having problems with water but you don't have any specific foundation issues that would explain it, you may have a yard drainage problem. This should be examined by a professional, like the ones at Rapid Foundation Repair, who can tell you the best course of action for your specific yard. You may be advised to go with french drains which are essentially trenches with gravel in them that direct water away from the home. You will also probably be advised to start on sump pump installation. Sump pump installation will assure that even if your basement or crawl space begins to flood, you have an added base of protection.
How do these methods really help me?
These methods all work on the concept of directing water away from your home so that it does not end up in your crawl space or basement. These methods can work wonders for your home if you do not have other foundation issues that may be causing waterproofing issues. If you suspect that you may have those issues, it's time to call the professionals at Rapid Foundation Repair to inspect your foundation and solve any issues. Call us today for a free quote and get started on getting your home ready for spring rain!