Benefits of Poly Concrete Lifting
There are several benefits of poly concrete lifting. But first, why choose polyurethane concrete lifting? If you have a cracked or not-level driveway or patio, would you prefer to avoid replacing the whole thing? That answer is typically a convenient, Yes. Utilizing poly concrete leveling is a fast and effective way to resolve extensive concrete issues without dismantling the entire foundation. So what does this process look like?
Efficient Process
The first step in the process is to drill a series of small holes in the slab that has started to settle. Furthermore, It is essential to ensure the holes are properly spaced. If this process is lacking, then it will weaken the concrete. Next, the polyurethane is injected through these small holes into the gaps below. Once injected, the polyurethane material expands, compacting the soil around the spaces that it fills. This creates a solid base for the entire foundation, which allows the foundation to expand back to its proper level. Finally, the holes are filled, and the site is secure again. Not only is this process efficient, but the polyurethane hardens quickly to allow the regular use of the foundation less than 20 minutes after application.
Added Benefits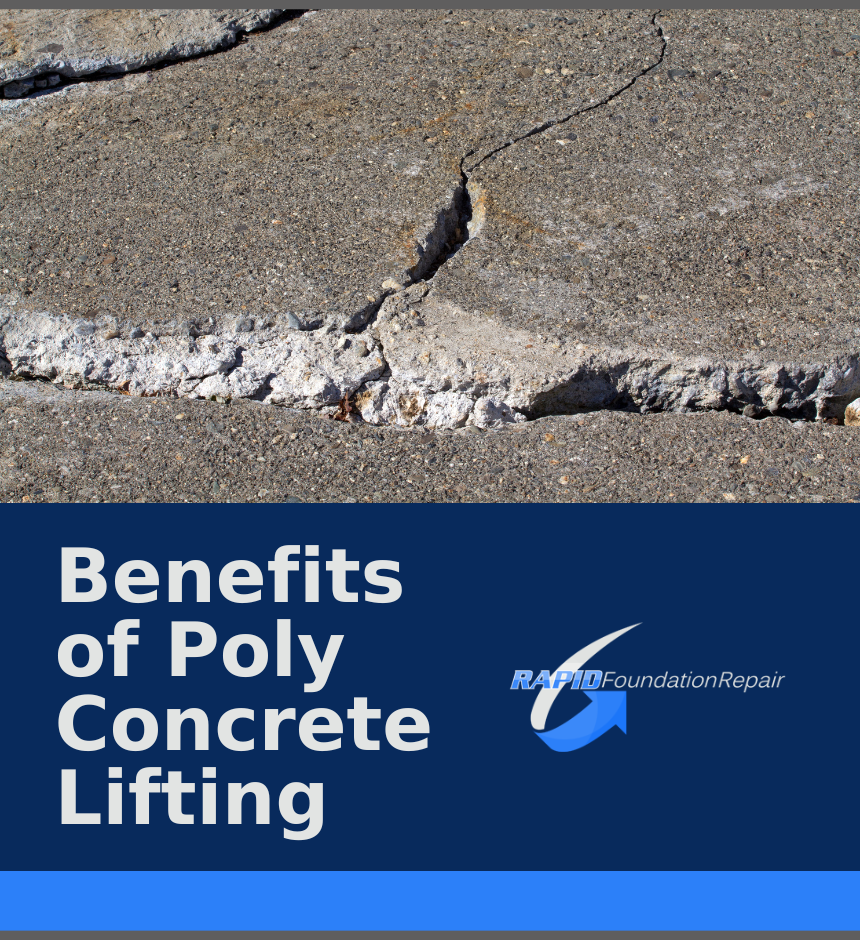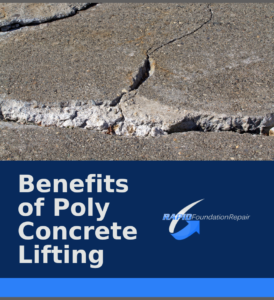 In addition to the quick, efficient process, there are several other benefits of poly concrete lifting. Some of these include:
PERMANENCY: Because it works to fix the root cause of any sinking slab rather than just lifting it, poly jacking is a more effective lifting method compared to such methods as mudjacking.
QUALITY MATERIAL:  Polyurethane material is very lightweight- about 3-5 pounds. This makes the process much simpler for those handling the material.
PROTECTS AGAINST MOISTURE: This process seals the bottom of the foundation to lock out water seepage and prevents future erosion.
ACCURACY: With the polyurethane injection process, the foundation of your home can be raised back to its proper location.
 DECREASED DISRUPTION: Because it requires minimal equipment and time, this process is less disruptive than traditional concrete removal and replacement.
AFFORDABLE: Polyurethane concrete lifting beneath your slab is significantly cheaper than tearing out the old concrete and replacing it with a new foundation.
As you can see, it is important to contact a concrete leveling expert to fix all of your foundation needs. We provide service to the South Dakota, Wyoming, and Nebraska areas. Call Us Today at 605-716-0300 for a free quote!